We are delighted to launch our very first children's picture book: Happy Hijri New Year! – a delightfully warm rhyming picture book that welcomes in the Islamic New Year with moonsighting, fun, laughter, and games.
It is the perfect gentle introduction for young children to learn about the Islamic calendar in a fun and engaging manner.
With beautiful hand-drawn illustrations, this book will be enjoyed by children again and again throughout the sacred month of Muharram.
Also includes an exclusive Note to Parents by Ustadha Umm Abdullah Hayel, (Liverpool) highlighting the importance of introducing our children to sacred times and months.
Scroll down now to order yours today!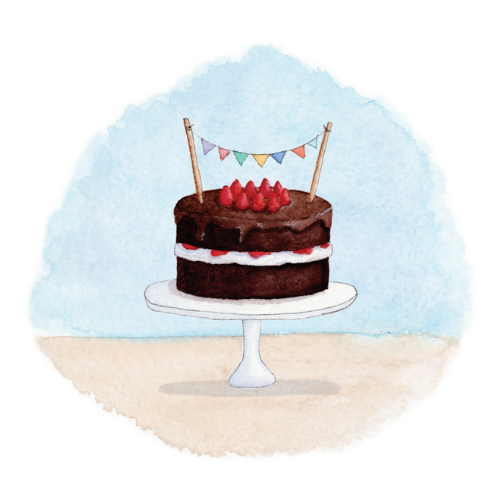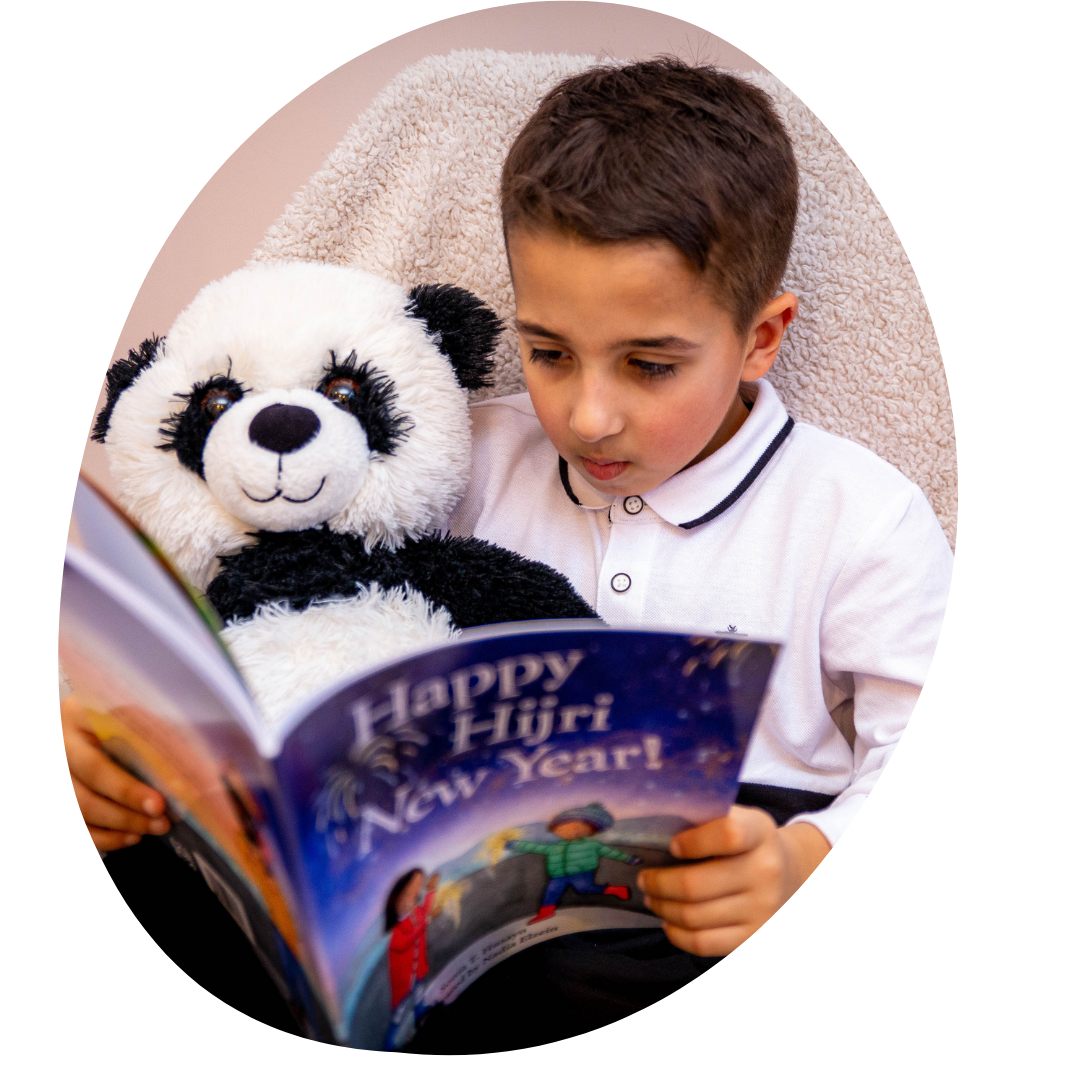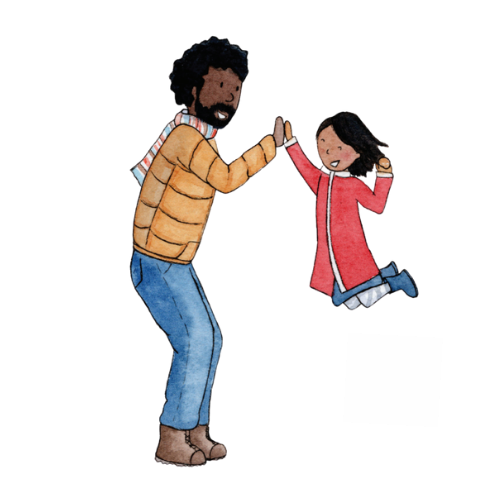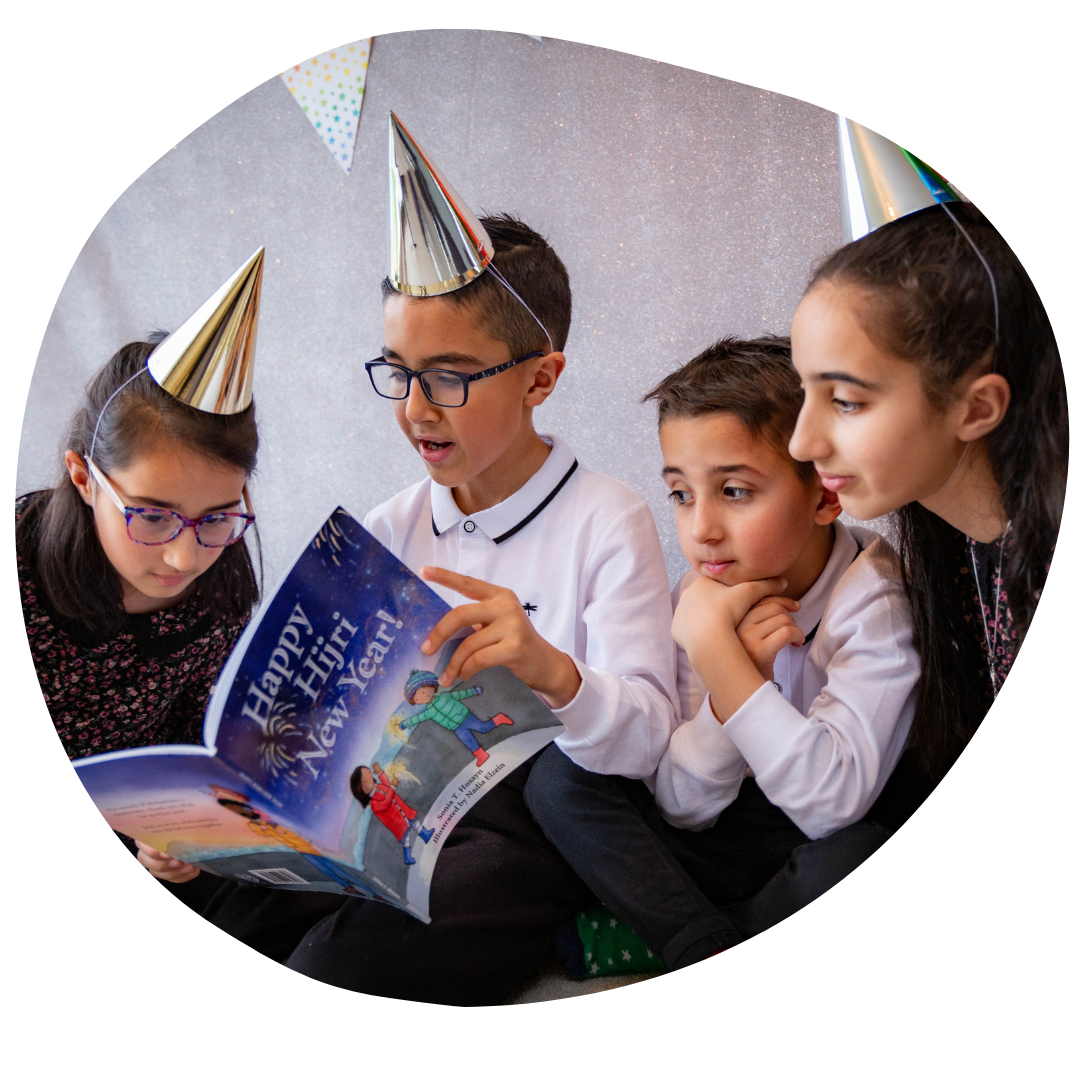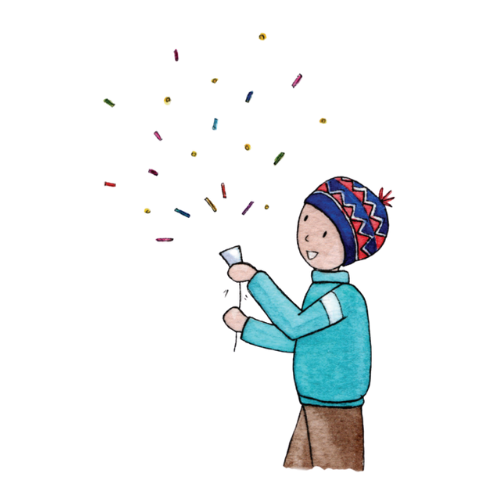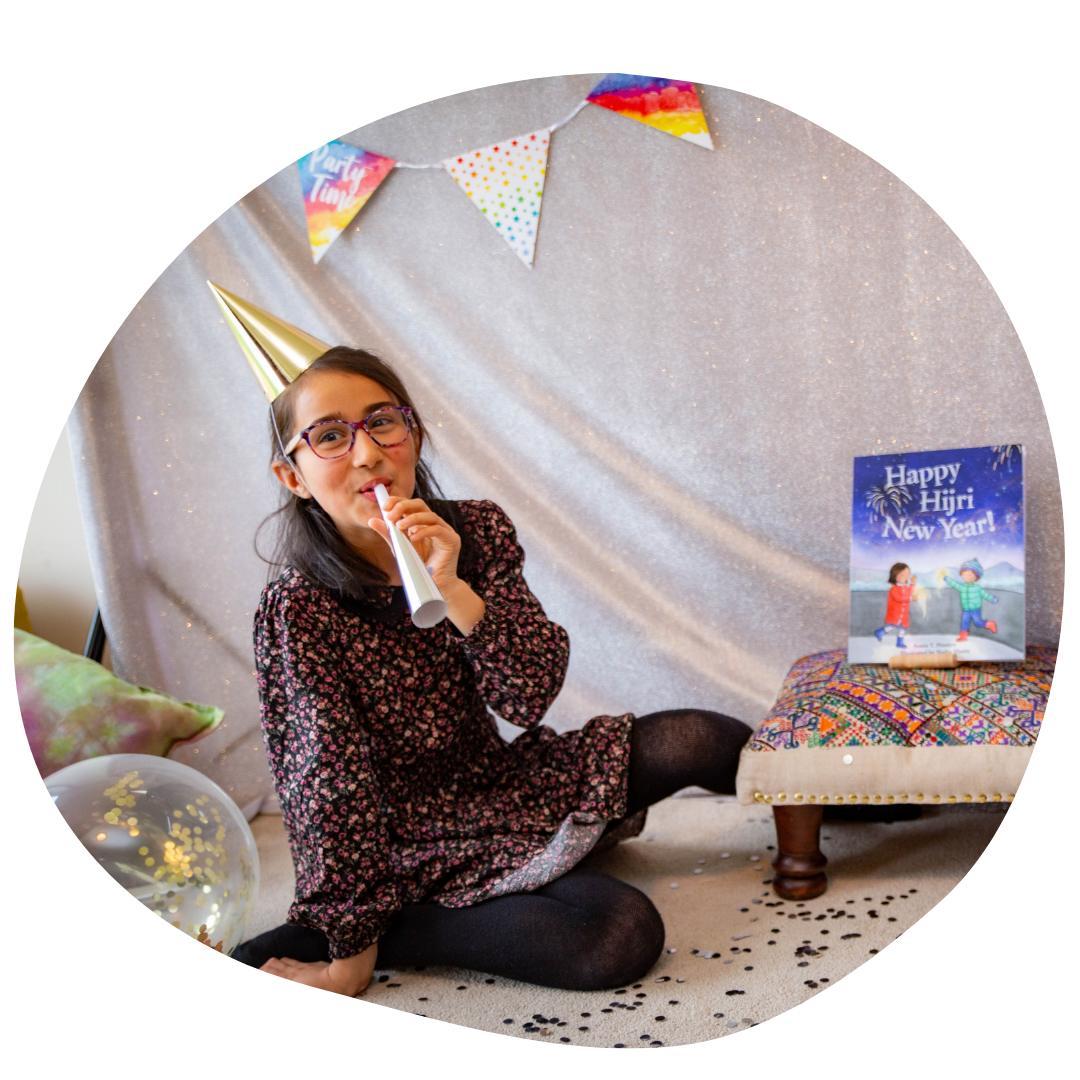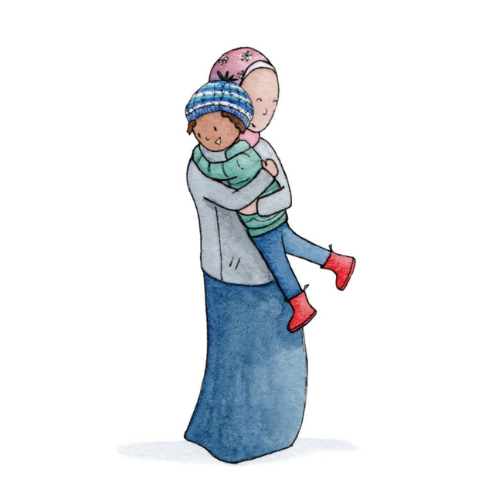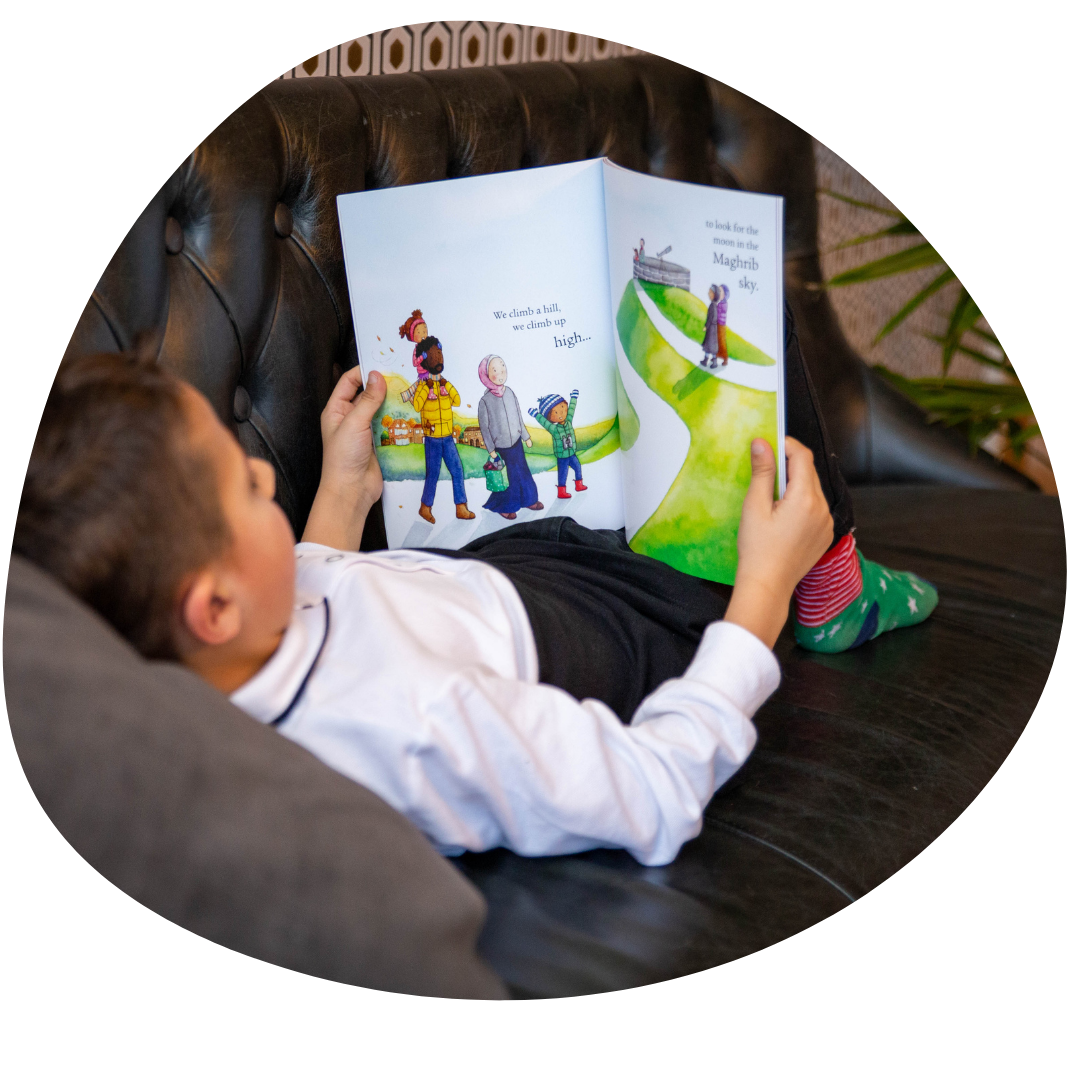 Fatima

Parent

"The rhythmic words and beautiful pictures make this a captivating read for even the youngest of children. The topics it covers, i.e. celebrating what is sacred with God, is so essential in growing faith and certainty in the hearts of our children."
Ruby

Parent

"My two-year-old son read the book and insisted we go out to look for the moon and eat cake! I love the simplicity of the story – a New Year celebrated with love, hugs, kisses and food with an encouraging ending of giving thanks to Allah."
Lightbeam Academy

Afterschool Madrasa

"Happy Hijri New Year! is a wonderful and welcome addition to the growing curriculum of children's Islamic education books. The fun approach to the story whilst illustrating a major landmark in the Islamic Calendar is exactly the approach that children and young people love to engage. The story can be read and re-read many times over, the rhythmic flow adding new depth to the story each time. We're really excited to be able to share this book with the children at our Academy and believe it will be a real favourite with them!"
Saba

Parent

"My 4-year-old took delight in following the story of the children as they prepared for the new year. There is so much to engage with; the rhythmic language and beautiful pictures. It led to lots of discussion and questions which (to me) is the mark of a good book.
A must addition to any child's library!"
Zara

Primary School Teacher

"An invaluable asset to the library of Muslim children. Beautifully done; through eye-catching illustrations and poetry, it is the perfect introduction towards understanding the importance of the Hijri New Year."
Khalid

Parent

"A much-needed contribution within children's literature that brilliantly highlights a blessed and sacred time for Muslims. The craftsmanship of both the poem and illustrations is exemplary. It would be wonderful to see this turned into a series!"
Sanah

Parent

"Living in the West, commercial holidays can be appealing to children, so it was wonderful to read a book with my daughter that encourages celebrating and preparing for a sacred month in a fun and exciting way. I feel that this book instills a love for family and religious celebrations in a gentle and loving manner."
Halima

Parent

"Masha Allah, such a heart-warming book with a refreshing and inclusive approach in the illustrations. This is exactly what's needed in today's canon of children's books."
Umm Nur

Parent

"This is a beautiful and captivating book, much needed in the community to help bring back fun, festivity and prayer around important dates for young Muslims. The illustrations are thoughtful and engaging and the text is easy to read and fun. Ma sha Allah, it is absolutely an excellent and much needed addition to children's Islamic literature."
We publish fun, engaging books for young Muslim children!
Our aims and intentions are to produce high-quality and developmentally appropriate books for little hearts to learn about their faith and be inspired.
Through our books, we endeavour to help form a positive and strong identity within the Muslim child, in order for them to form a positive life-long relationship with their faith.
Contact us